Happy Sunday, everyone! Analise over at Sugar*Sugar has issued a challenge....She wants to see our buttons....
And do I have buttons!
If you have been reading this blog for any amount of time, you know the story of the mason jars filled with buttons that make up my blog Banner (if not just click here to read a bit more about them). Well Analise's challenge inspired me to drop everything and finally give those buttons the attention they deserve. I had been putting off (dreading the task, really) the sorting and cleaning these guys, but I use these guys in my crafting. It had become a major pain to sort through every jar for just the *right* button (read this post to see what I am talking about).
Now, thanks to Anelise, they are clean (for the most part- some were so stubborn that no amount of scrubbing got them completely clean) and sorted (although I may have to find more jars or figure out a new system because I have way too many white buttons to fit in one jar but not enough to fill up two) and photographed (the FUN part!)....
So without further rambling, I share with you...
My Buttons....




Let's start with the bling.....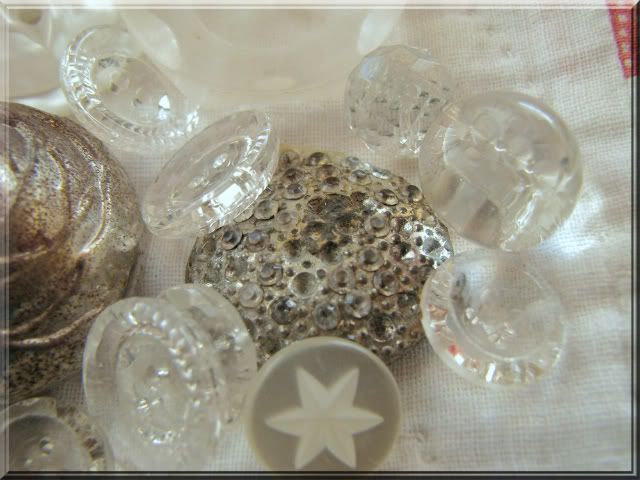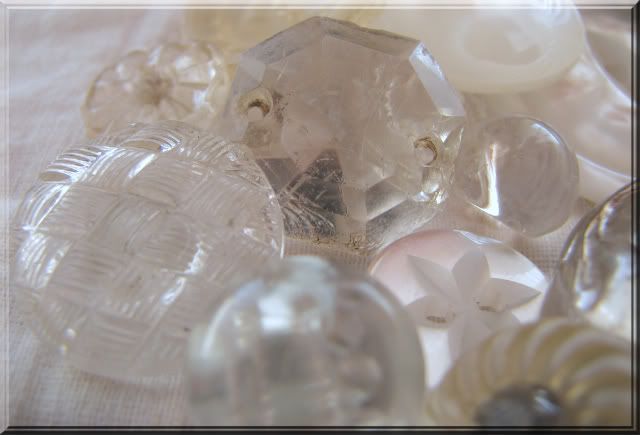 The Neutral Textures...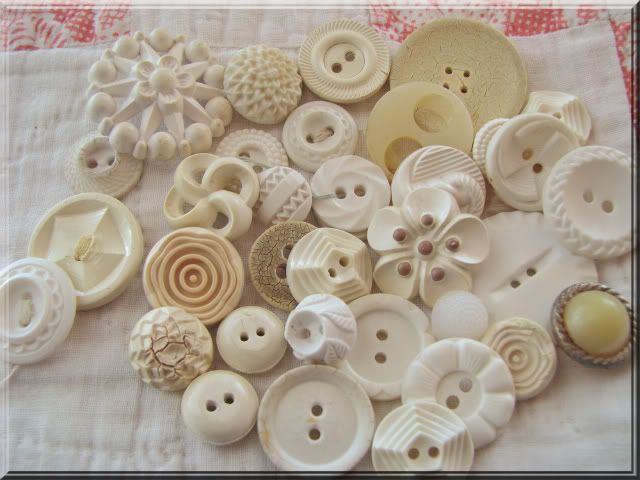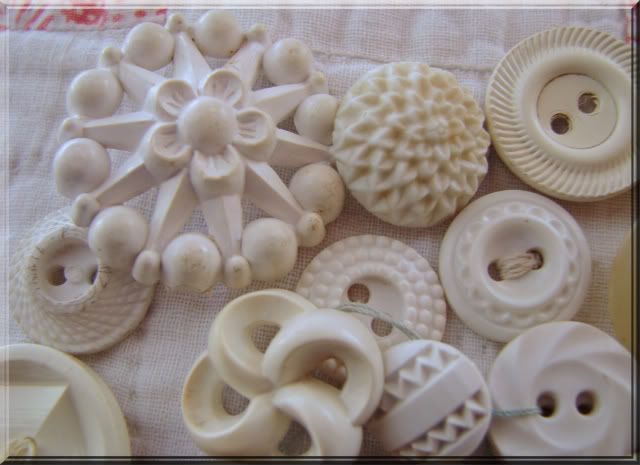 PINK!
The coral-ly pink carved button in both photos is my absolute favorite button of the whole collection. I have four of these, waiting for a very special, still unknown, project...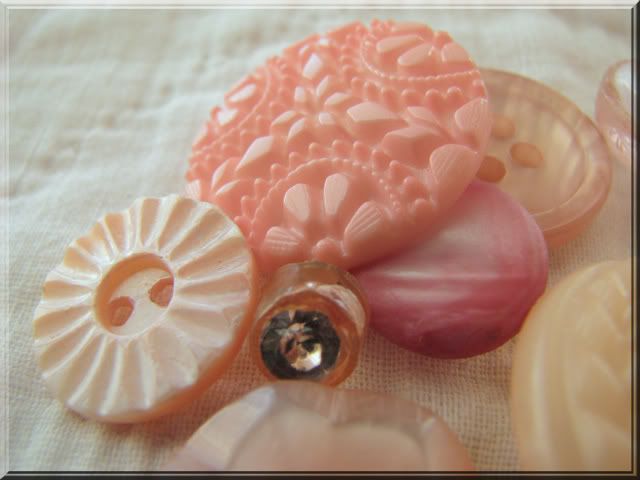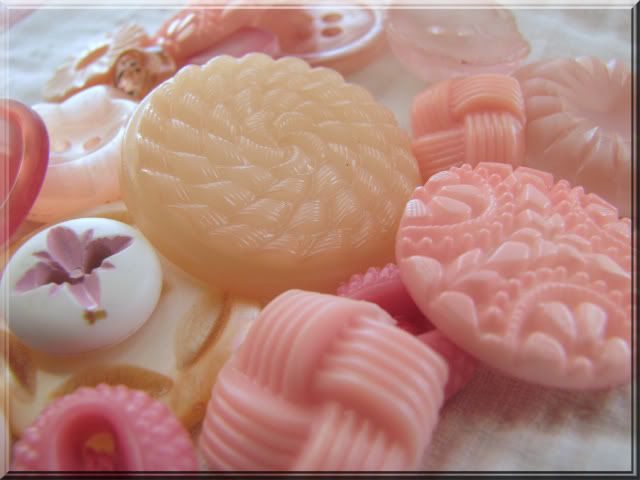 Reds.... After I sorted them all, I figured out that the red buttons, for some reason, have the BEST textures and details....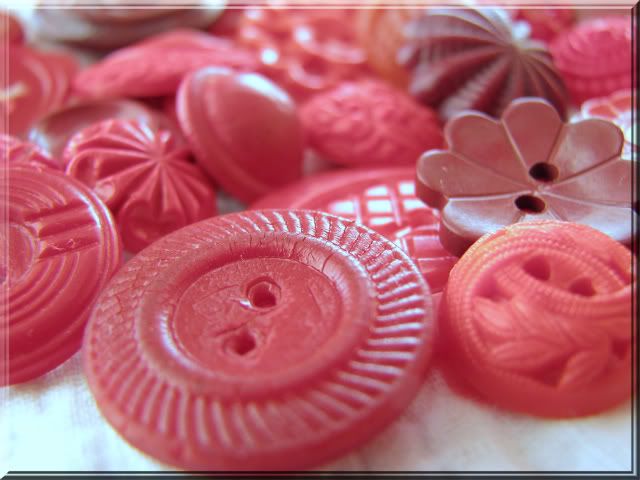 Blues.... The crackled glass buttons in these photos are a close second on my favorites list...they are SO interesting to look at.....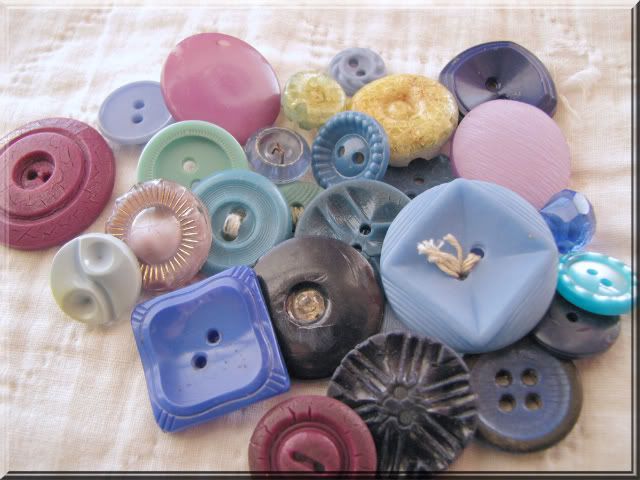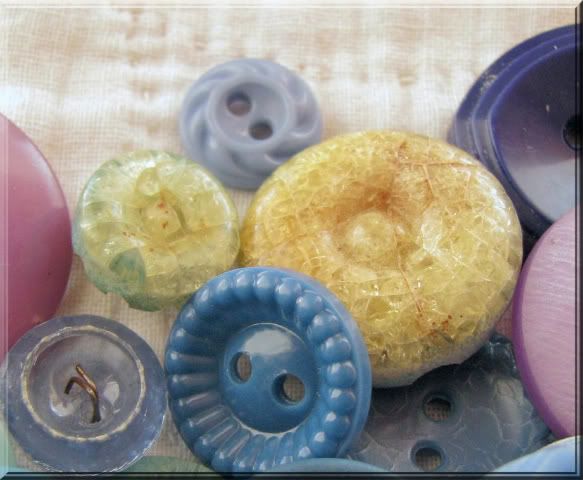 Some funky Greens....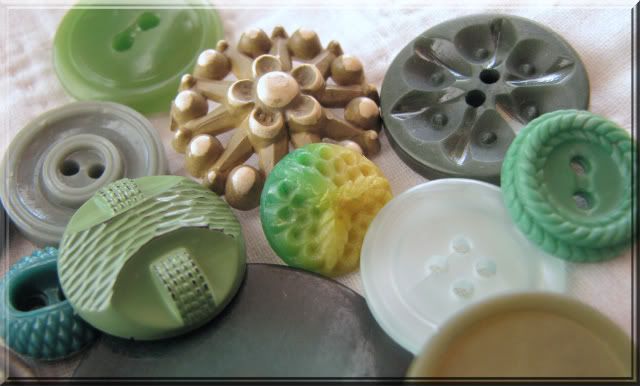 And, last but not least (because I didn't even get to the black and brown buttons and there are some winners in there too!) Golden Ambers....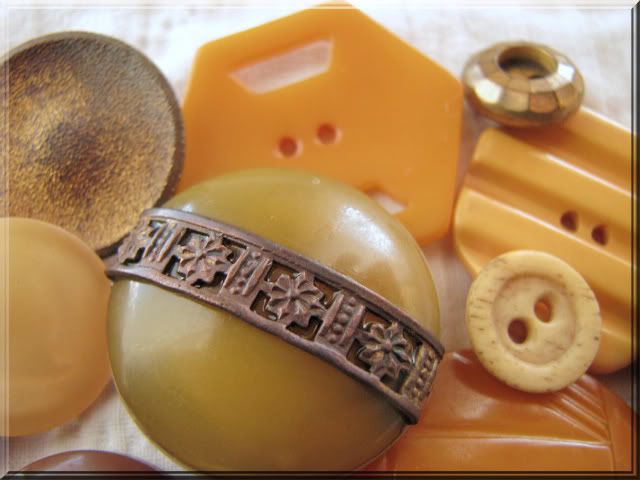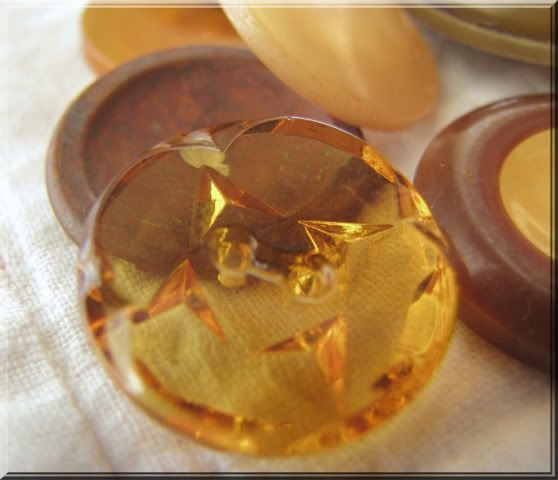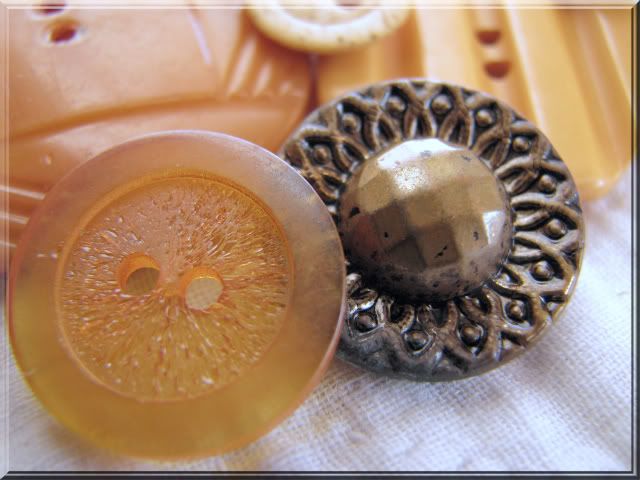 So there you have it....a small selection of my buttons....A HUGE thank you to Analise for hosting this challenge!
Now I guess I have to get back to my real chores...Or I can just go look at all the other pretty buttons....decisions, decisions....